Expert Editing Powered by
ADMISSIONADO
Polish Your Resume and Essays to Perfection
Writing is tough, and re-writing is even tougher.
Sometimes all you need is a friendly expert with insights into how stories should flow and what makes them TICK.
If you're confident that your drafts are almost ready to submit, but want an expert to make sure they're as strong as possible, then this "polish" service is for you!
View Packages
A Perfect Partnership for Perfect Edits!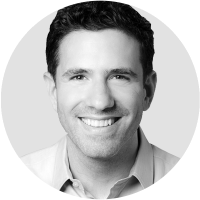 Jon Frank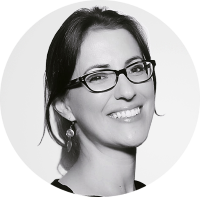 Maria Wich-Villa
ApplicantLab's Founder Maria has teamed up with her Harvard Business School classmate and Admisssionado co-founder, Jon Frank, to allow ApplicantLab users access to
Admissionado's EXPERT Editors

at an exclusive low price !!! Since Lab users do a lot of work on their own, their editors need to do less work, and hence the pricing can be lower!
View Packages
Admissionado's Specialists
can solve ANY editing challenge you've got.
"Am I telling this story in the most powerful way possible?"

"Is my word-choice strong? Is my grammar correct?"

"How can I trim down those last 10% – 15% of words to get below the word-limit?"

"Does my resume immediately convey my leadership potential?"

"My resume's a bit over one page; what can I cut?"
View Packages
We've helped thousands of others & your success story is next.
What is the Process?
1. Pick the polishing package that's best for you
Resume only, essays only, or both

NOTE: the service is a "polish", not a "demolition and rebuilding" service:

Essays should be no more than ~15% over the word limit
Resumes should be

no more than

1.25 pages

(or 25% over)

If your materials are currently longer than that, then you have more work to do before you qualify for a "polish" !
2. After you submit payment, you'll get instructions on how to send us:
Your document(s) or the date you plan to send us your stuff (this helps us prepare our team)
3. Within

three US business days

of sending us your drafts, you'll receive back your awesome new versions!
Benefits of Admissionado Edits
Expertise
Having helped thousands of applicants get into their dream schools, their editors have developed a knack for knowing what works — and what doesn't. Put that experience to work for you!
Cost
Since you've already gone through the Lab modules (especially Mapping and Pre-Writing, Rough Drafts, and Final Drafts), your drafts will be in MUCH better shape than the average applicant's. So Admissionado is willing to offer a special price, only for ApplicantLab users who have carefully gone through the modules first.
Admissionado Editing Packages
Give your writing IMPACT. Bundle and SAVE!
Quick Polish Edit:
Resume

Have a highly-trained Admissionado editor dig through your resume and make sure every word is perfect.
$179
Purchase Now >
Quick Polish Edit:
Essays (1 School)

Have a highly-trained Admissionado editor go through every word of your set of essays for one school so that your story shines through in its most powerful form.
$199
Purchase Now >
Quick Polish Edit:
BUNDLE

Bundle and save! Includes Quick Polish Edit for Resume and Essays for One School.
$349
(save $29)
Purchase Now >
The low prices here are not available ANYWHERE else. These are ONLY for upgraded ApplicantLab users who have completed the modules FIRST.