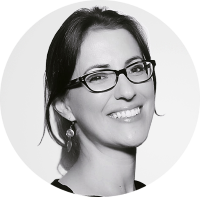 MBA, Harvard Business School, 2005
BSE, Princeton, 1998
Maria has over 15 years of MBA admissions experience beginning with volunteering with the HBS Admissions office in 2003. With the belief that expert admissions advice shouldn't cost thousands, and should be accessible to people from many income levels, she founded ApplicantLab in an effort to level the MBA admissions playing field.  Read the full story here.
Maria currently co-hosts the Poets & Quants weekly podcast "Business Casual" and is regularly invited to present on GMATClub.com webinars.
Read what ApplicantLab users say about Maria on Poets & Quants.
Maria is a member (and former board member) of AIGAC, the elite admissions consulting professional organization, and lives in Los Angeles with her husband and son.
* Note: Due to the overwhelming (To be honest: crushing) increase in child-care responsibilities resulting from virtual / home schooling / COVID, Maria's availability for the 2020-2021 season has been been massively reduced :(, but fortunately she has worked with and trained the rest of the team, so you're in great hands! And, if you need a mock interview for HBS, please do reach out — with enough advance notice, she can figure something out!
Carin Nelson
Head of Operations | Sr. Admissions Consultant
MBA, Chicago Booth, 2008
BS, Northwestern, 2003
Carin joined ApplicantLab in early 2018 and has been working with MBA applicants since 2017.  With 15 years of experience in marketing and client management roles at Bain, McKinsey, and Mattersight (a SaaS analytics company based in Chicago), she's a strong storyteller and strategist with an eye for detail.
Carin is a member of AIGAC, the elite graduate admissions consulting professional organization, and has served on the Chicago Booth Women's Network Board as a Booth Alumna.
At Northwestern, Carin studied Economics and Communications and was a member of the Women's Varsity Swim Team. She's now an avid traveler – after retiring from the corporate world in 2017 she spent a year in Costa Rica teaching ESL and has been exploring the world as a digital nomad since September 2019.
Read what ApplicantLab users say about Carin on Poets & Quants.
Current Alumni Reviewers
All of our Alumni Reviewers used ApplicantLab to prepare THEIR OWN applications so they're familiar with our Tips and Tricks. They've now graduated from T15 programs and have gone through training to conduct our Sanity Checks,  Strategic Essay Reviews, and Mock Interviews to help YOU put your best foot forward in your application!
MBA, Michigan Ross, 2020
BE, Jadavpur University, 2011
Souvik is a recent alumnus from the University of Michigan – Ross School of Business and a former ApplicantLab user. Before his MBA, he was engineer, an educator to 50 precocious middle schoolers and a product manager for ed-tech. During his MBA, Souvik focused on product management, strategy and impact investment. He spent his summer as a Product Manager with Apple and decided to move to the pacific northwest for Amazon Web Services for full time as a Technical Product Manager.
Souvik brings years of experience interacting with and interviewing MBA applicants on GMAT Club and as a member of the Ross Admissions Committee. During his free time, or whatever is left of it, he enjoys cooking the best butter chicken the world has ever seen.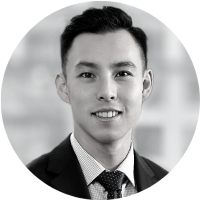 MBA, Wharton, 2020
BA, University of California, Los Angeles (UCLA), 2013
Ken is a graduate of The Wharton School and a former ApplicantLab user. At Wharton, he was a member of the Student Admissions Program (SAP), meeting with prospective students and holding info sessions. He also held leadership positions in Out4Business and Boxing Club as well as membership in Consulting, Tech, and Analytics clubs. He's a big proponent of diversity, access, and guiding people to their full potential.
Professionally, Ken has 7+ years experience spanning Creative Services, Advertising/Marketing, and Tech across F500s and Startups. While at business school, he interned at McKinsey & Co. and independently advised retail startups on growth strategy. Currently, he's a Product Marketing Manager in NYC and enjoys running in Central Park in his free time.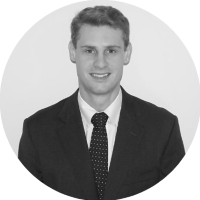 MBA, Columbia, 2020
BBA, University of Miami, 2012
Trevor is a former ApplicantLab user and graduate of Columbia Business School. While at Columbia, he was a member of the student ambassador Hermes Society, where he represented the school at events and spoke with dozens of potential applicants. He has always viewed himself as a mentor and loves helping people strategize about their long-term career goals!
Prior to business school Trevor spent 6 years working in Finance covering both asset-backed securities and high-yield debt. He has most recently been focusing his time working with multiple seed-stage startups and plans to develop products within the Fintech space in the future.