In this video, I review a very non-traditional candidate, someone who is not only 39 years old (significantly older than the norm) but who left a Big Corporation two years ago to become a self-employed fitness / kickboxing / etc. coach.
I have some very non-traditional advice for this non-traditional candidate!
(Also, I refer to the "AdCom Hierarchy of Needs" in this video, which you can read more about here: MBA Admissions Committees Have Needs; Do You Meet Those Needs?")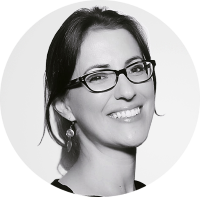 New around here? I'm an HBS graduate and a proud member (and former Board Member) of AIGAC. I considered opening a high-end boutique admissions consulting firm, but I wanted to make high-quality admissions advice accessible to all, so I "scaled myself" by creating ApplicantLab.
ApplicantLab provides the SAME advice as high-end consultants at a much more affordable price. Read our rave reviews on GMATClub, and check out our free trial (no credit card required) today!